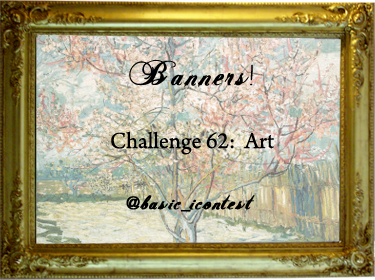 Banners inside for:
willowcanne
plaid_giraffe
boulette_sud
castlelady
(
Collapse
)
Alright, let's try this again--maybe this time my poll will work, haha. Because of the delay, I'm giving an extra day for everyone to vote. Thank you so much for your patience and understanding. :)
There was excellent participation this time around--we have
34
awesome autumn icons!
Vote for three (3) icons, in order of preference and in the categories of Best Color and Best Seasonal Icon (for the season of autumn, of course).

Please vote for different icons in each category. NO REPETITION!

Do not vote for yourself and do not tell your friends (or anybody else) to vote for you.

Please vote in the poll, not in a comment!
(
Collapse
)
Voting Ends:
Friday, October 26, 2007 at 9:00 p.m. PST.
After you've voted, please take some time to enter Challenge 65: Street Signs.
Enter your road marker icons today!